About us
Welcome to Niveta's updated website. Niveta has a tradition of producing brush products since 1922. It is our pleasure to introduce You to our more than four hundred products. Our tradition, experience and knowledge have led to the quality of Niveta's products.
There is no moving forward without perpetual investment in human potential. Niveta gives special attention to the environment. We use ecologically safe raw material to produce our final products. This is our tribute to keeping the environment green.
POLYPROPYLEN: this material is used in granules for pouring handles as well as extraction of fibers that are built into our products.
WOOD: With wood, Niveta makes brush holders, toys and other household items
NATURAL BRISTLE: This is used in the production of hair brushes, clothes brushes, footware brushes, paint brushes, etc.
CARD BOARD: all products are packaged in biodegradeable materials.
We can proudly say that in the last ninety years, Niveta has made important business and technical alliances with renowned companies and scientific institutions in this country and abroad. We also give special attention to a group of products that are used in specialized industries (shipbuilding, wood industry, metallurgy, glass industries, food industry) which use brushes or finished products in their production of products.
Today Niveta does a significant amount of business in the home and foreign markets. As of 2011 we have 97 employees that work in two locations: Osijek and Habjanovci. With the intention of satisfying consumer needs, Niveta's goal is the creation of new products and constant perfection of all our products.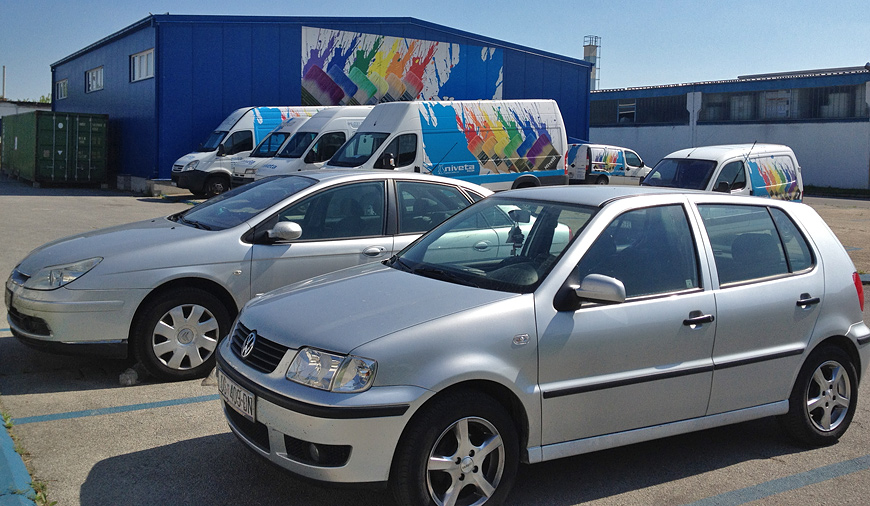 History
Mission, vision and strategy
Mission
Meeting the needs of consumers in search for a wide-range of products through embracing and developing new ones, ensuring growth, profitability and moreover establishing our position as the only major brush producer in Croatia.
Vision
Niveta is striving, as a brush producer, to be the leading company in the region. That will be achieved by orientation on quality and diversity of products,customer satisfaction, a pleasant working environment and company's responsability towards environment.
Strategy
· consumer satisfaction
· orientation on exporting
· creation of innovative products
· team work
· improvement and perfection of all the processes within the company, both that are concerned with organization as well as production
· ensure quality (via standard ISO 9001:2000)